Ali Wales Tree Solutions, professional tree surgeons in Musselburgh
Musselburgh tree surgeons covering all aspect of tree management from tree removal to sculpting and pruning trees. We're used to working in areas with limited access to safely perform tree works within East Lothian. As you would expect from professional tree surgeons we're very careful to leave no mess, minimising potential disruption and inconvenience. Our Musselburgh-based tree surgeons also cover Edinburgh, Midlothian & the Scottish Borders.
Our professional, qualified and insured tree surgeons have a vast knowledge of tree species, some native to Scotland and some from further afield. We're proud to be able to deliver the highest class service in the East Scotland area, so if you have any tree-related queries in the Musselburgh area, please get in touch.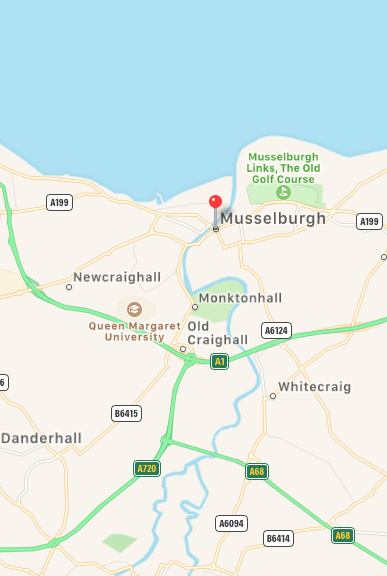 Three trees shortened in height quickly, and tidily. Couldn't have been easier to deal with, and the bill even came down with slightly less work than anticipated! Highly recommended.
Ali did a great job of trimming our tree. He was really friendly and helpful, arrived on time and cleared everything away afterwards, what more could you want? Highly recommended!
Very reliable, hard-working contractor. Felled and removed a large tree for me. Also returned and cleared excess branches on 2 large trees. Highly recommended.
Hiring a certified and insured tree surgeon in Musselburgh
Our team is made up of professional tree surgeons who have extensive experience. Our tree services in Musselburgh include: tree removal and tree pruning, stump grinding, hedge trimming, hedge removal, garden clearance, ivy removal, woodland management and tree planting. We work to the BS-3998 safety standards set for when carrying out tree surgery in some of Scotland's busiest streets.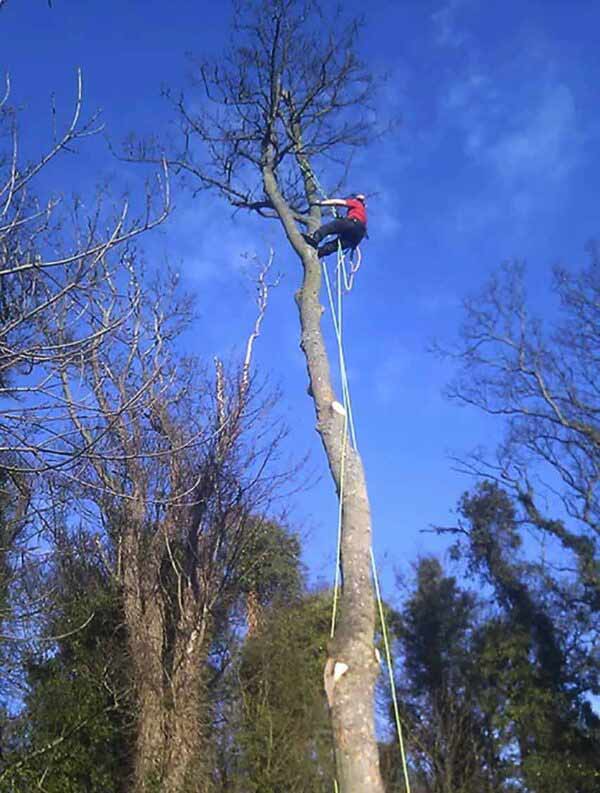 How do I approach tree removal in Musselburgh?
Tree removal in Musselburgh, especially in the built up areas of the town can be high risk, dangering people and property. This is why we always suggest using a professional tree surgeon with the experience and knowhow to tackle the jobs. In addition tree removal often requires a permit from the planning department within East Lothian council.
Why you would want to fell a tree depends on many factors, such if the tree was damaged by storms, is poorly placed or if the tree is causing damage to property. In many cases, tree management is the first choice for tree surgeons in Musselburgh, preserving the life of the tree and local ecology.
Why is tree pruning is important?
Proper tree maintenance such a tree pruning is an important part of upkeep in towns like Musselburgh. It's not just a job for the local authority, but for those with trees in their gardens. A well maintained tree using branch pruning techniques helps shape the tree, reduce height and thins the canopy. This allows more light to reach lower areas, supporting good health and long life.
While we're improving the structure of your tree, we'll remove the deadwood from branches. We do this not just to reduce the risk of disease to your tree but because of Musselburgh's  coastal position, deadwood removal reduces the chance of falling branches, a hazard can affect both people and property.
Does tree pruning in Musselburgh require planning permission?
Just like you'd expect with tree removal, pruning trees in Musselburgh does come under planning regulation in conservation areas. We know the area well and can advise you with the best course of action. Our tree surgeons in East Lothian can apply for an exemption under dangerous tree work, so you don't have to wait for approval before we make your tree safe.
Are there any requirements for hedge cutting in Musselburgh?
While there are no specific regulations for hedge cutting in Musselburgh, there are a number of consideration to be made. As qualified tree surgeons we're well versed in hedge care. Considerations include boundaries between properties, as you can't force your neighbour to reduce the height or size of their hedge. Hedge cutting can disturb wildlife.
Our Musselburgh tree surgeons have worked with all forms of hedge types, some require regular cutting, others are easier to manage. Some hedges can be permanently damaged without careful consideration of species and seasonality.
Managing storm damaged trees
Musselburgh has an oceanic climate, and so during those rainy, stormy seasons, especially in Autumn and Spring, we often get called out to deal with storm damaged trees.
In every situation, the safe thing to do is call a tree surgeon in your local area as soon as possible. We can assess the risk and take measures to make the situation safe. If you've noticed your tree may be at risk of storm damage, we can help by putting in place pre-storm strategies to prevent the worst outcome of tree felling.
Why people in Musselburgh choose Ali Wales Tree Solutions
Are you asking Google who's the best tree surgeon near me? Then here's what we think really matters when it comes to hiring tree services in Musselburgh.