Have you been asking 'is there a forest school near me?'
You might have heard about forest schools from parents and teachers, and wondered is there a forest school near me? So we decided to create a list of forest schools in East Lothian and Edinburgh area to help you find the answer. But first, a question:
What is a forest school?
Forest schools are all about teaching children in the outdoors. Instead of focusing on a specific set of outcomes, forest school teachers work to the needs of children, allowing them to explore the natural world around them.
The act of play is fundamental to the way children communicate so it becomes easier to identify specific needs, helping to build confidence and esteem as well as promoting independence through hands-on learning.
Why forest schools are a perfect match for the Scottish curriculum
The Curriculum of Excellence framework and forest schools go hand in hand. Children are given challenges that meet the key objectives of the framework. What's more, forest school practitioners in Scotland are expected to hold a 'Forest and Outdoor Learning Award' (FOLA). Scheme leaders should also be qualified teachers with PVG membership and a current Paediatric First Aid certificate.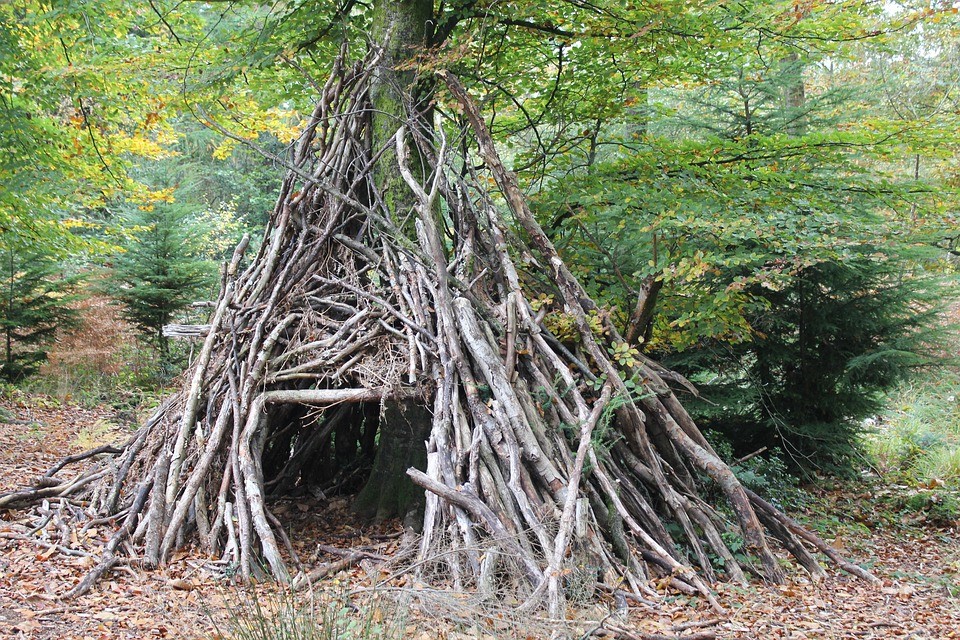 What activities involved at a forest school?
Activities at forest schools in East Lothian, Edinburgh and throughout Scotland are always delivered in an open-ended format, making learning accessible to all. The forest school practitioners are highly qualified and fully versed in identifying the learning speed of each child. Even without formal outcomes, here are some of the learning opportunities a child can have by taking part in a forest school den building activity:
Maths and Science – Size, sorting, angles
Team working – Communication, articulation, emotional intelligence
Heath – Development of fine and gross motor skills
Environmental studies – Different materials, cultural learning
Scottish Forestry and Forest Schools in Edinburgh and East Lothian
Scottish Forestry, the Scottish Government agency responsible for forestry policy has been directly involved in forest education since the evolution of the Forest Education Initiative formed over 20 years ago. This eventually became OWL Scotland (outdoor & woodland learning) for The Forest Education Initiative, formed in 2003 OWL Scotland is supported by Scottish Forestry and evolved out of the Forest Education Initiative which ran for over 20 years.
Find a forest school near you
Share this post
Search the site